Whether your kids are learning at home or they're back in the classroom, a little extra help with reading is never a bad thing. Fortunately, we live in an age when apps to help with reading are increasingly common and better than they ever have been. From preschool on up, there are tools available right now for your tablet or phone that can dramatically improve your child's reading success.
The Best Reading Apps for Pre-K to 2nd Grade
It's worth noting that as useful as these apps are, they shouldn't replace the act of reading actual books. Reading a book is an immersive experience, and doesn't have the added distraction that an electronic device creates. Still, what follows are my favorite reading apps that have made a world of difference for our kids. Along those lines I do want to note that some of the links below may be affiliate links, which means I earn commission should you click through and make a purchase (this comes at no extra cost to you). This in no way impacts my recommendation of these apps as again – they're all ones we ourselves have used to help our children learn to read.

Hooked on Phonics
I grew up in the 90s, and if you're like me, you remember these commercials. Hooked On Phonics has been around for a long time, and with good reason – their program works for kids who need some extra help with reading. The bright, colorful characters are adorable and it's done in a way that's fun and engaging for your kids.
They still have the product line of DVDs and books, but the apps are why they're on this list. Each lesson involves a reading-level appropriate book, fun activity, and other interactions that keep little minds interested. I also love that they offer you 30-days for $1 – it's a great way to see if HOP works for your child without being locked in to a high-price plan.

Bob Books
Like Hooked on Phonics, Bob Books is an older program that uses a series of progressively more complex books to instill reading mastery in children. Bob Books focus on linking letters to sounds with short stories and drag-and-drop games that are easy to use.
In addition to the primary reading-based apps, Bob Books also has a sight-words-based app. By targeting common kindergarten and 1st-grade sight words, the Sight Words app helps them learn these critical concepts through games they will actually want to play.
Bob Books are available on Apple, Google Play, and Amazon.
Khan Academy Kids
Our kids have been using this app for school but they play it even when school's over, so I thought it would a good idea to do a Khan Academy Kids review. It's full of fun animations, cute music that WILL get stuck in your head (being a work-at-home mom is not without its perils), and it's very fun.
In addition to a wide range of reading and phonics work, Khan Academy Kids has math and logic puzzles and games as well. It's great for toddlers who are just getting interested in learning, all the way through first grade. The best part is that the app is completely free; there are no trials, subscriptions or purchases. It's funded by a non-profit dedicated to advancing childhood literacy, and their commitment to this shines through the app.
In terms of free reading apps for kids, Khan Academy is honestly the best one out there and I highly recommend it. I also love that it moves at your child's level, challenging them but keeping things fun so they can learn and grow and enjoy it!

Khan Academy Kids is available on Google Play and the Apple App Store.
Epic! Books for Kids
Speaking of books we use for school, we thought we'd do an Epic Books for Kids review as well. Not only is it our children's favorite school-time reading app, but we also use it for bedtime reading. It offers a tremendous amount of titles across all genres – there's definitely something for everyone, including kid-friendly comic books. You can customize your selections based on your kids' reading level and/or age, and they can branch out with other books as they progress.
There are audiobooks as well, but one of the best features of Epic is the read-along options. Books are read out-loud to your kids, and the current word being spoken is highlighted. This helps strengthen association between visual and sound cues with letter and words. The books are bright and colorful, and even with reading for school and at bedtime, we've not even scratched the surface of what Epic! offers.
Epic for Free
The initial 30 days of the Epic reading app for kids is free, and after that there's a monthly subscription. If your children are in public school, it's worth seeing if you have a subscription provided through their class, especially if they are currently remote-learners.
Epic! is available on the Apple App Store and Google Play, and at their website here. Sign up now and try Epic for free!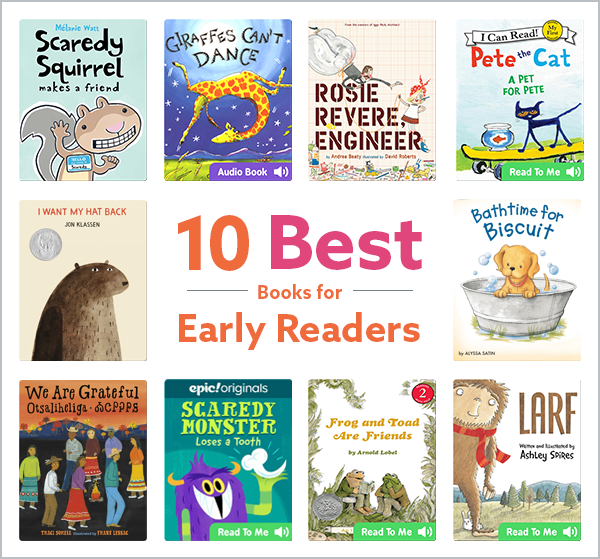 Learn with Homer
Homer is a very well-made app, with high levels of customization for your 2-8 year old. Though it teaches everything from reading and math to social cues and creativity, it is most effective with teaching phonics and reading. Each part of the process of working with Homer uses age-appropriate methods to help your child learn. In addition, Homer's high degree of customization means if your child needs extra help, the app will adjust accordingly.
Learn with Homer has a 30-day all-access free trial, and it renews for $9.99/month afterwards. They have an annual subscription, however, that is only $59.99/year, so you're saving literally half the price if you go with the yearly sub.
Reading apps for new readers
Reviewing the best reading apps for kids was a challenge because there are simply so many. We are blessed in that our children's remote learning introduced us to Khan Academy and Epic. Homer, Hooked On Phonics, and Bob Books were all discovered through trial-and-error. Our kids went through a handful of learning apps on their tablets in preschool before we found what worked for us.
The best qualities of a successful reading app for kids – especially younger children – are a combination of research-backed results and something that holds their attention. All of these apps use games, cartoons, and bright, fresh, fun audio to teach and entertain. The last thing your kids want to do most of the time is more schoolwork, but each of these programs actually do make learning fun.
Apps vs Books
While apps will never replace the feel and value of a solid, real book, they can be a great tool for teaching fundamentals, such as teaching phonics. Reading apps also give you access to a gigantic library of books to keep your kids ceaseless investigating the world around them. Finally, research shows that kids who are read to have significantly larger vocabularies and are more interested in reading and writing when they enter school. So make reading to your kids a priority, and don't be afraid to use reading apps to help improve their abilities.
Do you have a favorite reading app you'd love to tell us about? Please share with us in the comments below! And don't forget to pin this so you can refer back to it later!

Thrifty Guardian was founded as a way to help parents lead richer lives through money saving tips, side hustle ideas, and parenting advice (including fun DIYs and recipes!)